Abortion
Abortion is the termination of your pregnancy.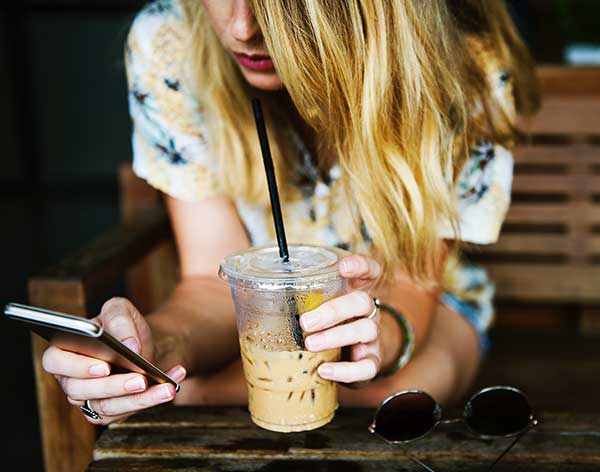 Our trained client advocates and medical staff are available to discuss with you any questions you may have regarding having an abortion, barriers to continuing a pregnancy, as well as abortion procedures and risks associated with abortion.
There are medical and surgical abortion procedures. The type of abortion that may be available to you depends on factors including how far along you are in your pregnancy. You have a right to get all the facts.
While we do not perform or refer for abortions at Bridges, we are here to help you understand all your options so that you can make an informed decision. It is your pregnancy and your right to know. We are committed to providing you with the knowledge and caring support you need. Contact us today to schedule an appointment for options counseling.
Remember the first step is to confirm your pregnancy, and get tested for STD/STIs here at the center. Give us a call to schedule your appointment.
Do I really need to get STD/STI testing if I want to have an abortion?
Yes!
It's very important that you get tested for STD/STI (Sexually Transmitted Disease/Sexually Transmitted Infection) just for your own knowledge. An undiagnosed STD/STI can cause long-term and sometimes irreversible effects if not treated appropriately. At Bridges, we can provide testing.
Secondly, when dealing with a possible abortion, an STD/STI could cause potential complications following the procedure, including Pelvis Inflammatory Disease (PID). PID occurs because of untreated bacterial infections, including chlamydia and gonorrhea (Center of Disease Control). Research states that women who have abortions are more likely to develop PID after their procedures because of the risk of bacterial infection during the procedure. PID can lead to some very serious complications including infertility and ectopic pregnancy (tubal pregnancy). When PID is caused by a chlamydia infection, a woman may be more likely to experience only mild symptoms even when serious damage is being done to her reproductive organs. (Source: National Center of Biotechnology Information as the US National Library of Medicine).
How much does an abortion cost?
The financial cost of an abortion ranges from state to state, the type of clinic, the type of doctor's office and whether or not you have insurance. According to Clear Health Costs, here are some ranges on the prices of abortions (these prices may or may not include follow up appointment costs and other fees):
Abortion Pill (non-surgical up to 10 weeks): $605
Surgical Abortion (required after 10 weeks gestation through 11.6 weeks): $648
Abortion from 12.1 weeks-15.6 weeks: $800
Abortion from 16 weeks-17.6 weeks: $1,050
Abortion from 18 weeks-19.6 weeks: $1,700
Abortion from 20 weeks-21.6 weeks: $2,225
Abortion from 22 weeks–and after: $3,275
(Sourced by a Los Angeles Planned Parenthood: https://clearhealthcosts.com/blog/2014/06/much-abortion-cost-draft-theresas/)
What are the different types of abortion?
There are several different types. Let's go through the most common abortions one-by-one so you can have a full understanding of each.
Emotional Cost:
There is an emotional component that comes with having an abortion procedure. Of course, terminating a pregnancy causes hormonal shifts that effect mood. But, there is more than that. There are many feelings that come with having an abortion that can be complex and, at times, life threatening. It's important to reach out to someone to share your concerns. Consider contacting a counselor or if you don't know who to turn to, call us! We are willing and ready to walk alongside you in any part of your journey. Here is a list of possible emotional feelings after having an abortion procedure.
Guilt
Shame
Anger
Loneliness or isolation
Low self-confidence
Problems sleeping
Problems dealing with relationships
Suicidal thoughts and feelings
Possible eating disorders
Anxiety
Depression
*If you are having suicidal thoughts or long term depression, seek a medical professional immediately.
Why do some women have negative emotional or psychological effects after an abortion?
Many times, the emotional side effects are highly connected to how we view the growing fetus. Some don't view the fetus as a baby, when others do. Some feel immediate relief and others struggle with the after effects for years. Here are some reasons why some women have a more difficult time after an abortion:
Pre-existing mental health issues.
If the abortion felt pressured or demanded.
Growing up with with a religious background that doesn't support abortion.
Having a moral conflict with abortion.
Experiencing a second or third term abortion.
Not having a support system.
Feeling an abortion was necessary based off of genetic testing or fetal abnormalities.
We do not perform or refer for abortions at Bridges Pregnancy Center & Care Center.
If you have had an abortion in your past or experienced sexual abuse, we offer a pathway to healing, bringing hope and purpose to your future.
Consider contacting us today to find out more about these free, confidential services.